Dunu Hulk – Masculine beauty
Dunu is hustling. Along with their DK-4001 and DK-3001 Pro, Dunu recently announced its exclusive custom cable product called the Hulk. I'd say it's quite uncommon for an IEM manufacturer to release their own cable products, but it makes sense since Dunu is one of a handful of manufacturers that really started to put effort into their cables, since the launch of DK-4001.
They've presented 3 cable products at the moment, each of them being Noble, Lyre, and Hulk. While Noble and Lyre each come along as a stock cable for DK-4001 and DK-3001 Pro, the Hulk is a stand-alone product and could only be acquired by purchasing separately for a price of $299. Let's now jump into the review and test it out with some comparisons.
Packaging
Hulk comes in a neat looking box with a quality presentation. Most well-known cable manufacturers simply throw in the cables inside a small square box, but this is the quality of packaging I'd at least like to see if we're talking about premium cables over $200. Applauds to Dunu. Inside the packaging includes a half-transparent cover sheet, an instruction sheet, the cable itself, and 4 sets of jacks (2.5mm, 3.5mm, 3.5mm Pro, 4.4mm).
Xem Thêm: The Ultimate Review of Global Kitchen Knives
Specs – Quick Switching Connector
Let's first start with the plugs. Dunu's Quick Switching Connector now seems to be one of the essentials that represent their identity. I've previously covered this on the DK-4001 review, though Dunu's Quick Switching Connector is a modular design that enables the user to customize the jack into different terminations.
Although Dita was first to come up with a modular jack feature called the Awesome Plug, it's a completely different story when it comes to convenience. While the Awesome Plug requires to screw in and out while switching the termination, the Quick Switching connector doesn't require any screwing but a simple push or pull. However Dita's Awesome Plug has a more compact design, so I can't really say either one being superior as each of them has their own strength.
Specs – Cable
Now to the cable itself. Hulk is a 4 core Litz single crystal copper cable with a Type 2 structure and an eye-catching thickness of 22AWG. The thickness already gives off the reason behind its name. Each line contains 6 groups that are stranded with 28 wires each, coming into a total of 672 wires.
The IEM termination varies between MMCX, CIEM 2pins, and QDC 2pins. I'd love to see a modular design on the IEM termination as well, but I'm sure someone would come up with that design in the near future, hopefully. The plug, IEM connectors, Y-split, and sliders are all made of precisely-machined metal with a lush finish. Due to thick wires and full metal Y-splitter, the cable itself is a tad heavy. Maybe it would've been better if Dunu used a thinner/lighter Y-split? The weight is definitely not ideal for physically, highly active environments but it doesn't get to the point where the weight would be bothering or uncomfortable.
Xem Thêm: Review 4 trang 68 lớp 6
Matching comparisons
Dunu DK-4001 – Hulk allows the bass to really bloom in existence and details, overall better revealing the oppressiveness and force from the lower-ends. The bass quantity mildly increases but nothing drastic. The center of gravity shifts to the lower side along with the upper frequencies becoming darker and more comfortable to listen.
Though these eventually trade away with some of the airiness from the upper mids and the vocals getting a little dryer in texture, but thoroughly manageable and not degrading the listening experience. DK-4001's stock cable, the Noble, presents the original intention that Dunu wanted to bring – being all about the crisp, shiny, and extremely colorful upper frequencies with tight bass. But if you'd like more weight on the lower ends with less aggressive upper frequencies, the Hulk is going to be one of the best choices around this price range, or even higher.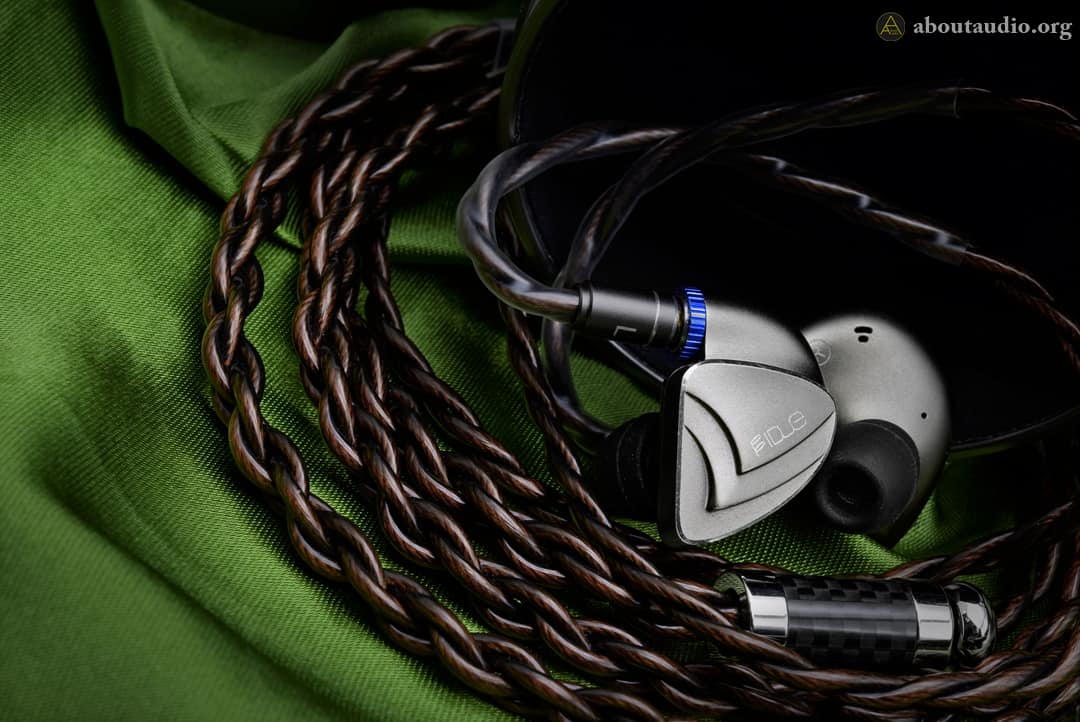 Fidue A91 Sirius – The sound becomes more concentrated in coloring with a full-bodied strike and decay – especially the bass. Now the Sirius really gives the bass I've been willing for. Reverbs stay tight in control with a snappy yet weighty strike and decay. The brightness stays unaltered while the clarity improves as the sound gets thicker and bolder.
The upper frequencies don't lose crispiness and micro layering but actually get more organic. The background gets darker and quieter, allowing the sound itself to gain the spotlight more vividly. It also gives me the impression that the mids have been given enough time to sizzle down the unnecessary reverbs and providing cleaner, purer vocals. It would have been an easy assumption to think that Sirius would rather work better with pure silver cables (just like the stock C91 cable) but turns out Hulk brings a very seamless and compatible matching.
Xem Thêm: Zojirushi NS-LGC05XB Micom Rice Cooker Review
Campfire Audio Lyra II – My minor complaint about the Lyra II was the texture being a tad grainy with the stock cable. Not only Hulk nails it hard in solving hard, but the overall sound also gets a huge improvement. The bass presentation gets bolder, clearer, and thicker with improved resolution and ultra-low presentation. The slight graininess and dryness that I felt from the stock cable no longer exist from the sound. Mids get significantly smoother yet keeping the outer crisp which allows the sound to keep its intended accuracy and tightness. Furthermore, the Hulk eliminates potential sibilant by stabilizing the mid frequencies even better and makes the flow of the sound steadier.
Vocals don't seem to get any dull or muddy, nor does the sub-bass leaks into the lower mids. The vocal presentation also gets fuller and larger, providing that extra power to push out the vocals with strength. The background becomes quieter, cleaner, and larger too. The clarity on the treble stays almost the same as default but gets slightly darker in brightness and blends in well with better harmonics.
Verdicts
This cable has so much potential. Considering the quick switching connector and the quality of its sound, the Hulk punches way above its price range. Another element that I appreciate is that Hulk is sonically compatible with a variety of IEMs. It brings a very coherent and consistent improvement which is achieving deeper, full-bodied bass with rich upper frequencies.
Despite its highly compatible nature, I'd suggest giving it a try especially with dynamic driver IEMs as those are the driver types that make the biggest benefit out of Hulk. It's always welcoming to see an affordable, quality cable that is obedient to the IEM, both functionally and sonically. I'm looking forward to seeing what Dunu has to offer us with their custom cables in the future.
Thanks to Dunu for providing Hulk for an honest feedback/review.
I am not affiliated with Dunu and none of my words were modded or asked to be changed.